It's now been a good year since I've done anything in the cosplay world sooooo to celebrate coming back in to it I want to do a kiriban! I've always wanted to do one but never had anything to offer.  Around this time last year I won a wig in a masquerade and have held on to it thinking I'd use it. It has now occurred to me I never will. SO instead of it sitting around sad and lonely I want to give it away!
I'M WAY TO IMPATIENT SO I'M CHANGING IT TO THE 65 000 PAGE VIEW!!!!!! I'll give you the wig for free. Just message me a screen shot showing you got it and the wig is yours!
The wig in question up for grabs you ask?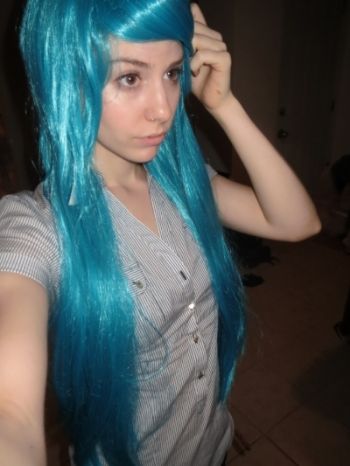 It is brand new still with tags from epic cosplay. The front bangs reach to the end of your nose and it's about waist length, hip length on me. SO please please please everyone participate I want this wig to go to a good home where it will be used!!
*******************************************************************************
In other news I'm returning to the convention scene this year! I should hopefully be at Anime North for a day and will be heading to Ohio for ColossalCon! What I plan to be sporting this year...



Possessed Mia from the new evil dead, Velvet from odin sphere since I never got around to wearing it and FIREHAWK lilith from borderlands 2! I'm really excited about this year since I've gotten my motivation back!
Also I apologize for all the late replies or if I never did reply. My computer has been broken for the past 3 months and I only ever borrowed my boyfriends every once in a while.
Thanks to all my new watchers and everyone for all the kind comments!
******EVERYONE REMEMBER TO KEEP AN EYE OUT IF YOU WIN THE KIRIBAN! GIVE MY WIG A GOOD HOME!!********
CSS made by =
nikkittie