I figured there are already hundreds of tutorials online, what really could I make that already hasn't been done? So instead I began hunting around on some looks I was interested in. After my resurfacing love for Indiana Jones recently happened, I fell in love with Elsa's hair!.......seriously so in love with Indiana Jones....heh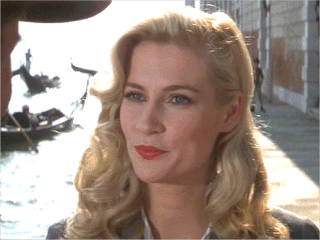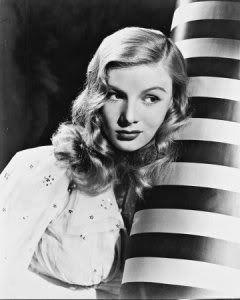 She is quite obviously inspired by Veronica Lake (right) so I figured time to share some 1940s love. I personally have not had time to fully try out the waterwave tutorial since it can take a long time for hair to dry but this was the most amazing tutorial I found that uses authentic techniques to the time!
For all you cosplayers this is also an awesome tutorial for Jessica Rabbit hair!
I opted for a more simplistic quick look that pretty much anyone can do, tutorial below.
[DAs being a jerk and not letting me embed

)
WATER WAVES!
Waterwave/veronica Lake
1940s sillouette
Simple everyday 1940s hair
WHAT I ACHIEVED
This look is really flattering and I discovered looked good with curls, straight up or down. Easily this can make anything look a bit more fancy be it a ponytail, braid or bun. I personally went for a really quick up do and all I did was take my curled hair and pinned it up in a loose pin curl type way. Not only that but I used a similar technique to the second tutorial when styling the front of my belle wig!
Products used
Mega hairspray and springing curls.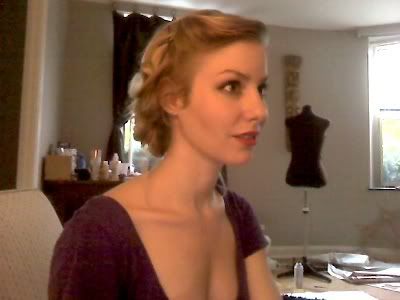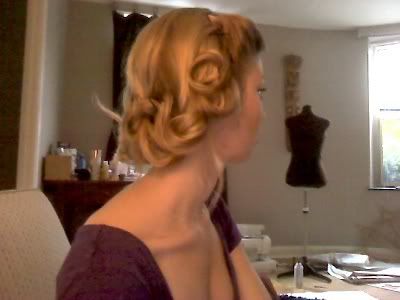 The Product review
L'Oreal Studio Line MEGA hairspray:
This stuff holds hair! I used this in addition to the curling mousse and had curls forever. Remember not to over use it! Not only for natural hair but I used it on my Belle wig and I'm very happy with the results. I usually swear by Got2b freeze spray for wigs but I wanted a more natural look and found I had better control over how much product was being applied.
L'Oreal Studio Line Springing curls:
I love this! My hair is naturally very straight and hates holding a curls. I used it and even fell asleep on my hair and in the morning it still was retaining some of the curls. It's in a mousse form which I'm not really used to but wasn't so bad once I figured it out
L'Oreal Studio Line Mega Spritz:
So this is used as a finishing spray as opposed to hair spray. I found it helped to sculpt the hair a bit more after it has been styled ie. curls or updos but it has a bit of a crunch factor. It's strong I'll give it that but it can get crunchy really quickly so it really needs to be brushed through the hair for optimal results
L'Oreal studio Line pumping volume:
I personally have pretty flat hair. It always looks nice after I blow dry it but an hour later and it's back to hanging limp. I found this product actually helped give my hair that bit of boost to stay up for longer than an hour. You have to be careful when applying it because if you spritz to close or to much it crunches in the hair which can easily be fixed with a bit of a brush but over all I really liked it
Overall I was quite happy with the products and if you need a hair style to hold for a long time I highly recommend them all.
I HOPE THIS WASN'T BORING.
I tried to make it fancy with pictures.
**************************************
So Otakuthon is this weekend (12-14th) I plan on wearing Belle friday and sunday and Edea on Saturday so come say hi! Whos going? What's everybody wearing? Any big plans!? Masquerade anyone?